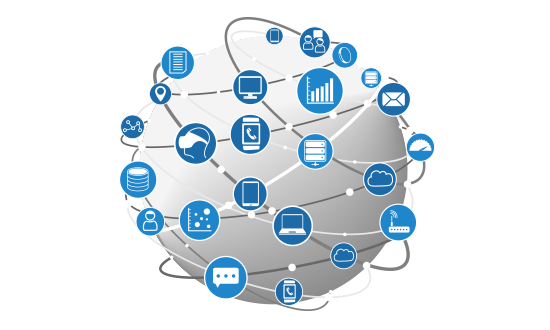 The platform
The Vemasys platform offers several fully integrated modules that create a 360° view from all viewpoints and across stakeholders.
99%
Vemasys offers
99,99% uptime
140+
With over 140 customers
worldwide
1800+
Over 1800 vessels in
Vemasys
ROI
Rapid ROI through
transparent pricing
Business insight tooling
We fully support the mantra of driving business innovation by simplifying both process and the user experience. Our agile approach, deep BI experience and a vast expertise in the inland shipping and logistics industry means we can help you adopt the next generation of visualisation, real-time and predictive analytics.

At the same time, we'll ensure your user needs are met, business outcomes are realised and your BI portfolio is simpler to manage by offering standard dashboards inside the tool itself, and turn to BI tooling for those powerusers who need the extra bang.
KPI & Dashboards
Most business processes can be monitored by applying several KPI's. Thanks to our indepth understanding of the nature of your business, we can help you to build a tailor-made dashboard that provides all information at the glance of an eye.
Forecasting
Monitoring KPI's is one part, but by offering trustworthy forcasting functionality, you can mitigate issues even before they occur!
Financial
Our financial platform is entirely focused on managing the specific flows within inland shipping cooperations. It fully integrates with te logistics modules and creates an end-to-end view on the financial information enabling our customers to cosely manage, control and anticpate upon cashflow status, accounts payable and providing a seamless link with backoffice ERP and accounting systems.
Standardised invoicing
Vemasys offers a built-in accounting functionality where invoices are automatically generated and sent to your customers.
Financial results
To help business understand their financial position, Vemasys offers real-time reporting on both OPEX and CAPEX actuals. These financial models and templates are tailor moade for the inland shipping industry.
Safety
In collaboration with renowned safety and quality experts Vemasys offers a full Quality and Safety management system, deeply embedded in all modules of the platform.
Safety Management System
Safety is crucial in this line of business, therefore the SMS is built-in into the fleet management and crew management modules, so that crewmembers always have the latest version of all safety instructions at the tip of their fingers.
Compliancy
Save time on your next EBIS or ISO audit by having all the required checklists, certificates and forms available in a fex clicks, everywhere!
Fleet Management
Ship and fleet owners invest considerable amounts of money in the expansion and maintenance of their fleet. In today's challenging market, timekeeping and managing by exception are indispensible techniques to stay on top of your business.

The VEMASYS fleet management module enables owners, exploitation companies and crew to collaborate and keep track of the overall health of the vessel. With functions for maintenance, repairs, shipyards, certificates, crew planning, automated navigation logbook and many more; the crew members and management have all tools ad hands in one central practical interface.
Administrative Control
Operational Effectiveness
Regulatory Compliance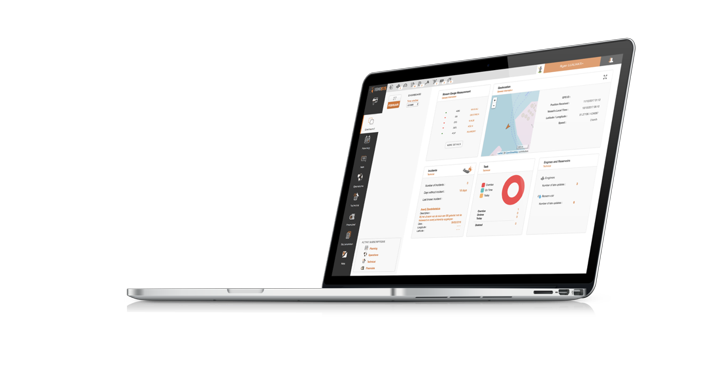 Logistic Planning
Vemasys offers an all-in-one solution to plan, manage and report on your logistics flow. Plan barges, get notifications of changed ETA's or uploaded documents or bayplans, all from the same interface. The high level of integration makes it easy to collaborate and share data with all stakeholders. As all changes are logged in an audit-trail, no information gets lost.

Real-time data sharing with all of your partners is important. The insights that you gather may not only be useful for you, but also for your partners. At the end of the day, this type of data sharing in logistics can help to improve operational efficiency by capturing fluctuating customer demand, external factors, and the operations of your partners. Additionally, it will improve transparency and help all stakeholders to streamline their processes, ultimately improving the quality of your processes, and the overall performance of your business as well.
Advanced Automated Reporting (AAR)
Poor data makes an impact. And a big impact at that. Masquerading under the guise of beautiful reports, poor data can instill a false sense of security. You need to trust your data, and be confident the decisions you're making based on that data are the right ones. Often, the equality of the data is depending on the manual input by users (crew-members or stevedores).

To mitigate the risk of faulty data, we have started an electronical in-house research and development division specifically to deal with data management and with principal concern to developed a range of advanced sensor devices that automate most of the data entry, providing a 100% trustworthy source of information.

We are proud to present our new line of in-house developed high-tech self-contained electronic smart devices. The first commercially available device is called VemaTrack, shortly we will offer as well the VemaFuel & VemaEngine smart devices.
Tracking devices
The VemaTrack module has been build based on the Arm Cortex STM32 microcontroller running at 120 Mhz. The device has been equipped with a SARA-U260 3G cellular module and comes with a nano 4FF SIM card including an optimised data plan for low-bandwith applications. Plus it's available for more than 100 countries worldwide.

All data communication between the VemaTrack module and the backend a database server is sent Tripple DES encrypted, so it is guaranteed unreadable by unintended parties.

Alongside the state-of-the-art EM-506RE Star IV GPS receiver module accompanies the Arm Cortex STM32 microcontroller to provide an undeniable location determination, always accurate, always up to date.

It is important to know that the self-contained interface does not connect to any cable loom neither interact with existing AIS antenna's. Only a low tension power connection is needed.
Monitor engine usage (cross platform)
Especialy designed to be installed in the engine room, the VemaEngine module takes care of the shipper's most important asset, the heart of the ship. In addition the the RPM-speed and engine regime, fully based on triaxial accelerometer measurements, this device continuously analyses the vibration spectrum of the engine to report any irregularity. Were possible even in advance the VemaEngine module will proactive report upcoming maintenance or issues.

It is important to know that the self-contained interface does not connect to any engine cable loom neither interact with wheelhouse equipment. Only a low tension power connection is needed.

The VemaEngine module will be commercially released in Q2 2019. Currently a thorough hardware test is being carried out and the necessary software refinements are tested in practice.
Event detection (collision)
Every VemaTrack module has a built-in high accuracy triaxial DE-ACCM3D accelerometer, a piezo-electric based device that measures proper acceleration, being the rate of change of velocity of a body in its own instantaneous rest frame, to understand its surroundings better.

After the necessary software analysis and error correction performed by the Arm Cortex STM32 microcontroller, every event that deviates from normal behavior will be reported and logged. Collisions with other traffic, violent dockings, friction detection caused by a vessel dragging over the riverbed are neatly stored in the ship's logbook.
Gasoil level sensor
The last member of the Vemasys hardware interfaces is the VemaFuel computer. This device is the electronic version of the gauge glass but much more accurate and always up-to-date. The fuel computer interface with the gasoil tanks with a high precision pressure meter and reports fuel volumes in real time. After initial calibration the device does not require any intervention from the skipper.

Also like the other interfaces, the VemaFuel is a self-contained device and does not connect to any cable loom neither interact with proprietary systems on the vessel. Only a low tension power connection is needed.

The VemaFuel module will be commercially released in Q3 2019. Currently the hardware development is in beta release.
AI
Artificial Intelligence (AI) has taken the automotive industry by storm to drive the development of level-4 and level-5 autonomous vehicles. Why do you think AI has become so popular now, though it has been around since the 1950s? Simply put, the reason behind this explosion of AI is the humongous amount of data that we have available today. With the help of connected devices and services, we are able to collect data in every industry, thus fueling the AI revolution. Today we are bringing this science to the inland shipping industry!

By applying proven AI technology and tailor made algorithms we are building the autonomous barges of tomorrow.
Assisted Navigation
AI has become a popular buzz word these days, but how does it actually work in autonomous barges? Let us first look at the human perspective of navigation with the use of sensory functions such as vision and sound to watch the water and the other vessels on the waterway. When they navigate into a lock or wait for another ship to cross the waterway, the captains are using their memory to make these decisions. The years of navigation experience habituate them to look for the little things that they encounter on their way.
AI in Autonomous Vehicles
When building autonomous vessels that navigate themselves, we want them to react like human drivers do. That means we need to provide these vessels with the sensory functions, cognitive functions (memory, logical thinking, decision-making and learning) and executive capabilities that humans use to navigate ships.
Data Science
The "Age of Required Knowledge"
With all the technology, data, and new analytics techniques available to us today, employees and executives are expected to be "in the know." We're living in the "Age of Required Knowledge." In this new age, you need to zero in on the right information and make the right decisions, because there is a "cost of not knowing." Considering the speed at which tweets fly and press releases are fired off to mobile phones, you can't get caught not knowing. You can't afford to wind up as a sensational news headline, followed by a loss of shareholder value, loss of customers, and even possible regulatory fines.

According to Gartner, the average financial impact of poor data on businesses is $9.7 million per year.
oor data makes an impact. And a big impact at that. Masquerading under the guise of beautiful reports, poor data can instill a false sense of security. You need to trust your data, and be confident the decisions you're making based on that data are the right ones. Trust isn't a given, and accurate insights shouldn't be either. To avoid getting caught not knowing something you should, you must be sure you're not depending on incorrect, incomplete or misleading data. You need an analytics solution that has the "smarts" to help you determine what your plan is, what happened, why it happened, and what will happen next.

But why stop there? To get a full, accurate picture of your data without blind spots, we deploy predictive models that score your data against intended outcomes. And, use decision optimization that tells you, at the point of impact, just what to do.
Understand market trends
By better understanding how the marketplace evolves, your company obtains a head-start in the race for operational effectiveness.
Anticipate based upon prediction models
By now, we all understand that "data is the new oil"... But in reality, the true power of big data can only be harnessed in a refined fors exactly what we do at Bluecentury on a day-to-day basis. Thanks to our broad understanding of the sector and our expertise in machine learning and data science, we enable our partners to add value to their core activities, whether this implies predicting cargoflow behavior, enhancing complex workflows, or detecting potential issues before they arise.